Milan is one of the most cosmopolitan cities in Italy and is known the world over for its
fashion
and its football, of course. Although many designers are no longer based in Milan, it remains the inspiration capital for fashion and the twice yearly fashion shows means there is an influx of designers, buyers and of course super models from the world over.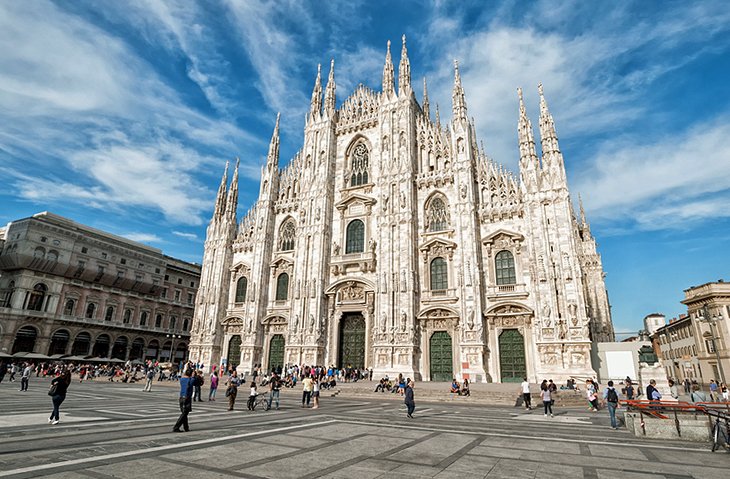 Best Time to Travel to Milan
The best time to travel to Milan has to be during the fashions shows that are held twice a year. However, the weather in Milan is pleasant all year long, so if you want to enjoy the pleasure of shopping (or window shopping) and all the arts, history and culture that Milan has on offer, without the business of the paparazzi and fashionistas, you could visit Milan at any other time of year and have a very enjoyable experience.
Attractions to See in Milan
The main attractions in Milan are:
• The Basilica Sant' Ambrogio, built by and dedicated to the patron saint of Milan. The remains of three different saints can be viewed in this Basilica.
• The Monumental Cemetery, where many famous people have been buried. However, the cemetery is better known for its fabulous design and the chapel that remembers the 800 inhabitants of Milan who were killed in the concentration camps during World War II.
There are, of course, many other museums and churches to visit in Milan, each with beautiful architecture and fascinating history.
Restaurants and Bars in Milan
Milan offers restaurants that cater for all tastes and budgets. Some of the cheaper restaurants include Brek, a self-service restaurant and Anema e Cozze a pizzeria. If you are happy to spend a little bit more, you should not miss El Brellin, with its candlelit outside courtyard and wonderful fresh Italian food, or the Chandelier, one of Milan's more glamorous restaurants. For higher budget dining, you could try Cracco, the restaurant owned by Italy's master chef Carlo Gracco, or Armani Nobu, where you can sip sake with gold leaf!
As far as nightlife is concerned, there are more bars and clubs in Milan than any single person can now. Bars range from the comfortable and cosy to the stylish and modern. Knowing which clubs are the best is very difficult, as the status of a pub or club can change overnight due to word of mouth advertising from those who matter.
Transport in Milan
If you are planning a visit to Milan, hiring a car could be a great and cost effective way to allow you to not only see Milan but also the surrounding areas. Some of the companies offering car hire in Milan include Car Hire 3000, Auto Europe, Maggiore, Avis, National Car, Europcar, Nova Car Hire and Noleggio.
Whether you are interested in art, architecture and culture, food and wine or fashion and want to be seen with the crème de la crème of the fashion world, Milan is the place for you. It offers everything that makes a city trip enjoyable and you are sure to have a very memorable experience.